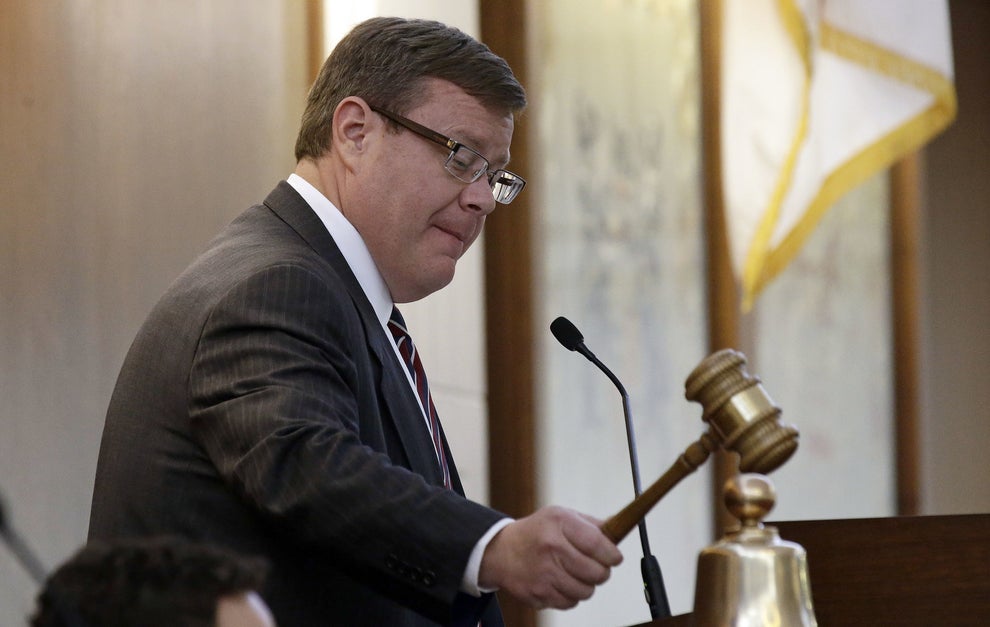 The legislature had convened Wednesday morning for a special legislative session for the sole purpose of repealing the bathroom bill. But momentum hit a wall after Senate Republicans introduced a bill — opposed by Democrats — that would repeal the bathroom law, but would also block cities from expanding LGBT rights for six months.
A 10-minute Senate recess turned into an hour, then two. The House recessed for from morning till evening, reappearing shortly before 6pm to pass a resolution to adjourn. A Senate vote failed, and lawmakers voted after 7pm to go home.
"The legislature's actions today have proven that the people of North Carolina — particularly transgender North Carolinians — cannot have any faith in their shameless lawmakers," Mara Keisling, the executive director of the National Center for Transgender Equality, said in a statement after the last vote,
Chad Griffin, president of the Human Rights Campaign, which was neutral on the deal, said, "North Carolina remains closed for business," referring to boycotts that have driven sports games and business investments out of the state.
The same body of lawmakers had voted in March to ban many transgender people from facilities that match their gender identity in government buildings, and blocked local municipalities from passing LGBT nondiscrimination ordinances.
The state had passed House Bill 2 in order to quash a city ordinance in Charlotte that banned LGBT discrimination, with Republicans arguing the city's protections on the basis of gender identity in public facilities threatened women and girls who would share restrooms with transgender people.
But Cooper had banged drums about repealing the bathroom bill during his campaign. Shortly after winning the election, he brokered the deal this month with Charlotte City Council and state Republicans to repeal both bills.
On Wednesday, however, lawmakers quickly fractured after senators filed a bill that would repeal the bathroom law, but included a "cooling-off period," which would ban local municipalities from passing their own anti-discrimination ordinances for six months.
Republican Senate President Pro Tem Phil Berger blamed Democrats for the breakdown, citing Cooper's opposition to the moratorium.
"They only wanted a repeal in order to force radical social engineering and shared bathrooms across North Carolina," he said in a statement.
Dallas Woodhouse, Executive Director if the North Carolina Republicans, issued a statement blasting Governor-elect Cooper for trying to get Democrats to vote against the bill if it includes the moratorium on new city protections for LGBT people.
"It is clear Coopers only motivation here is political, first last and always," Woodhouse said in a statement. "And the people of North Carolina who support repeal should know Cooper sold them down the river with a wink and a nod, to radical leftists who were waiting for the repeal and start this destructive fight all over."
Comments
comments