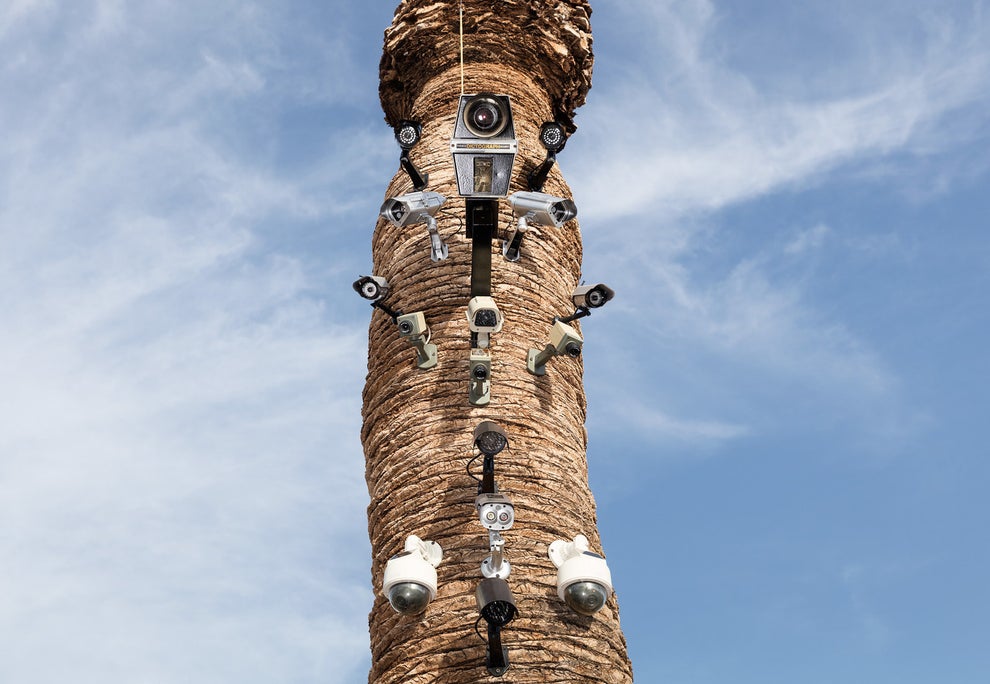 Jesse Rieser
The innovative layout of this story allows for both the strengths and the weaknesses of visual storytelling to be seen. The subject matter itself is shadowy, ephemeral, fitting the form. The images are beautiful, and start to create their own context and narrative when only surrounded by quotes — and nothing else. It's a striking way to report on a story — one that tantalizes, leading to more questions than answers, and leaves you wanting more.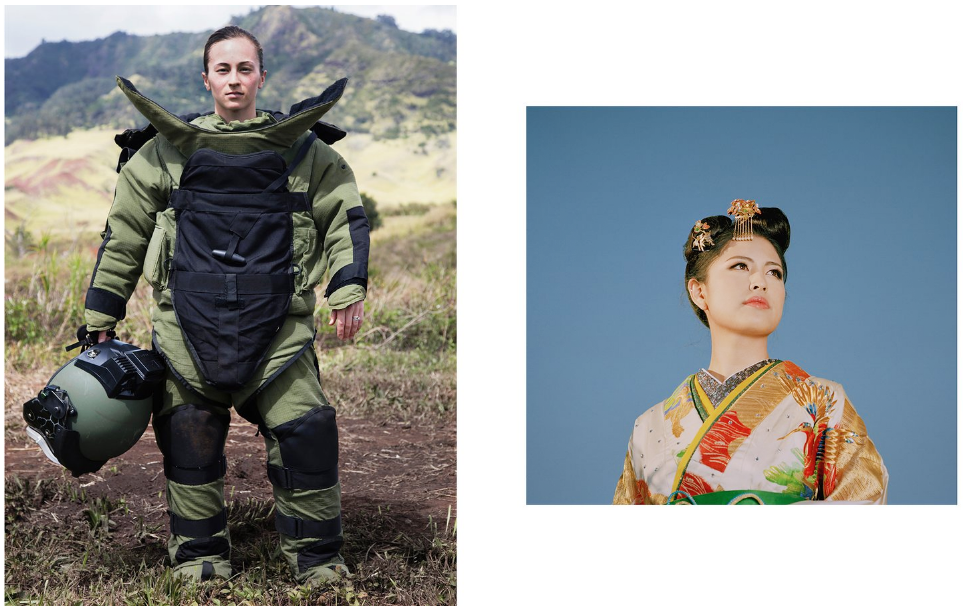 Jackie Nickerson (left) /Benjamin Rasmussen (right)
To celebrate its incredible 125th anniversary milestone, Vogue has traveled across the United States to capture the extraordinary lives that American women lead every day. In 15 unique portfolios produced by an array of remarkable talent, a portrait of America as diverse as it is astonishing emerges.
—G.H.S.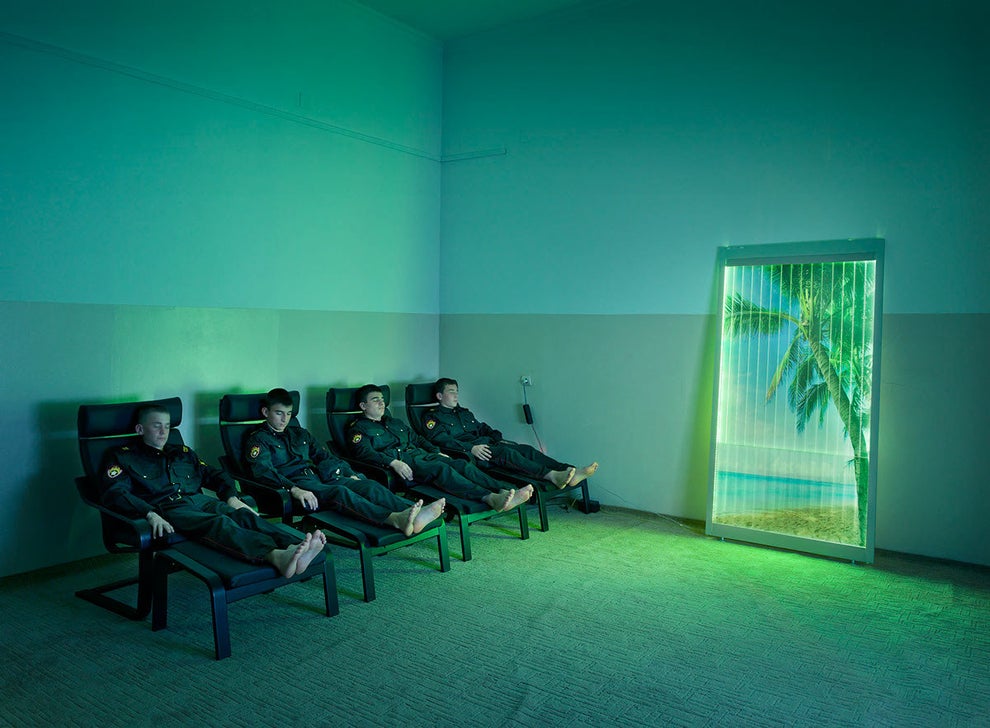 Frank Herfort
In the eyes of Frank Herfort, daily life in Russia is the perfect setting for a modern-day fairy tale. And when you see his photos, you can't help but agree. Don't expect to see castles and ladies with long and luscious locks, though. Herfort frames every photo perfectly that even without your usual fairy-tale stereotypes, you can feel a sense of whimsy and enchantment.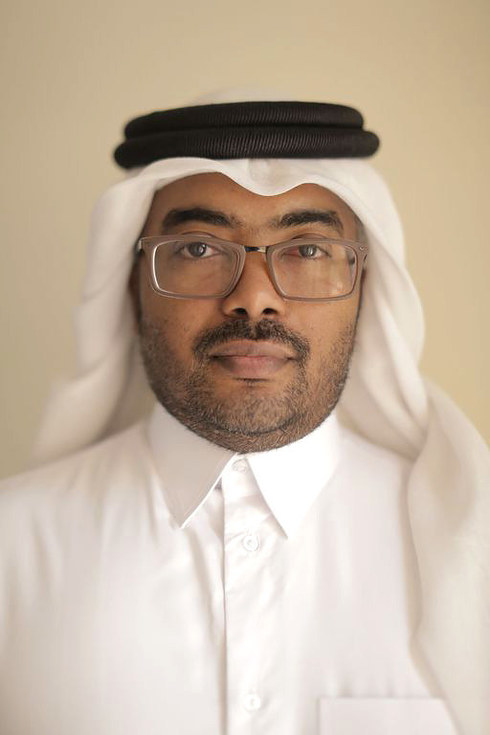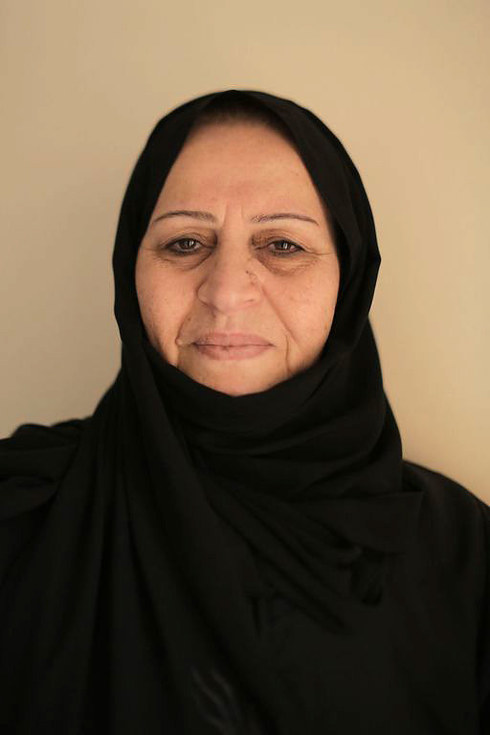 The psychological difficulties of absence are hard to capture and portray to others: How do you photograph a lack, a separation, without resorting to cliché? Daniella Zalcman's photo essay following a Syrian family as its members strive to stay in touch across six different countries starts to get at the small miracles of connection that modern technology can provide, and hints at the voids it still fails to fill.
—K.B.
David Turnley / AP
For the kids of my generation, the Gulf War was the first conflict in their lifetime. After having grown up hearing stories about Vietnam and Korea, we were suddenly face to face with what it means to be a country at war. The images on the news and splashed across newspapers by brave combat photographers were an unrelenting daily reminder of just what was at stake. At the time our government sought to tightly control the type of images that made it in front of the American people. This photo essay, however, is a sweeping overview of the war from beginning to end and, as referenced by the graphic warnings, pulls no punches.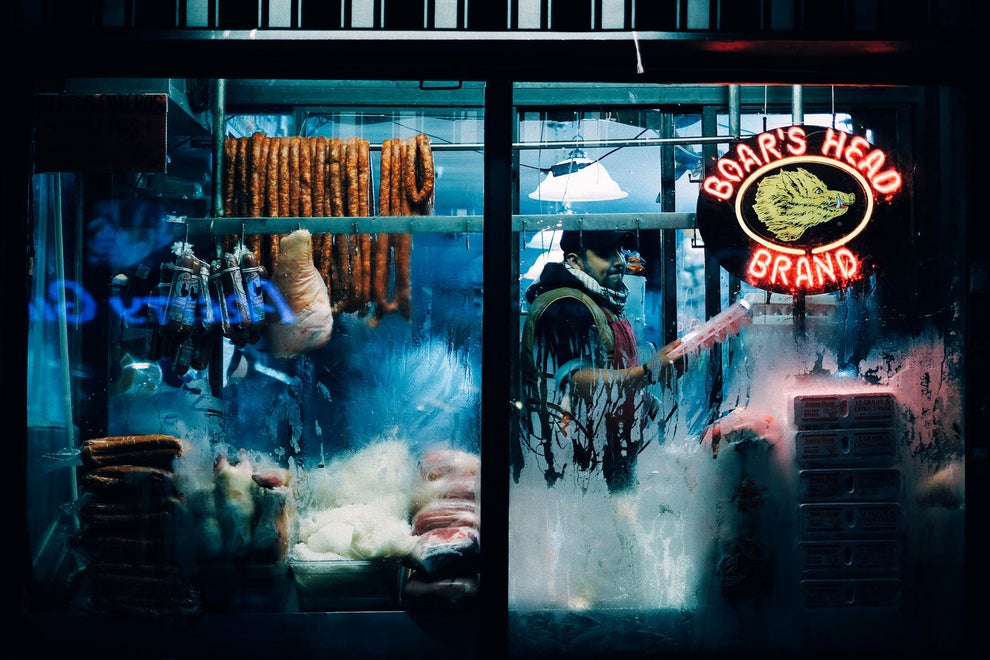 Daniel Soares
Daniel Soare's photos strip away the noise and color of New York, leaving behind space for reflection as the world recedes. Even the individuals shown in his images appear to be in a different world, neither coming nor going but suspended in a moment.
—K.B.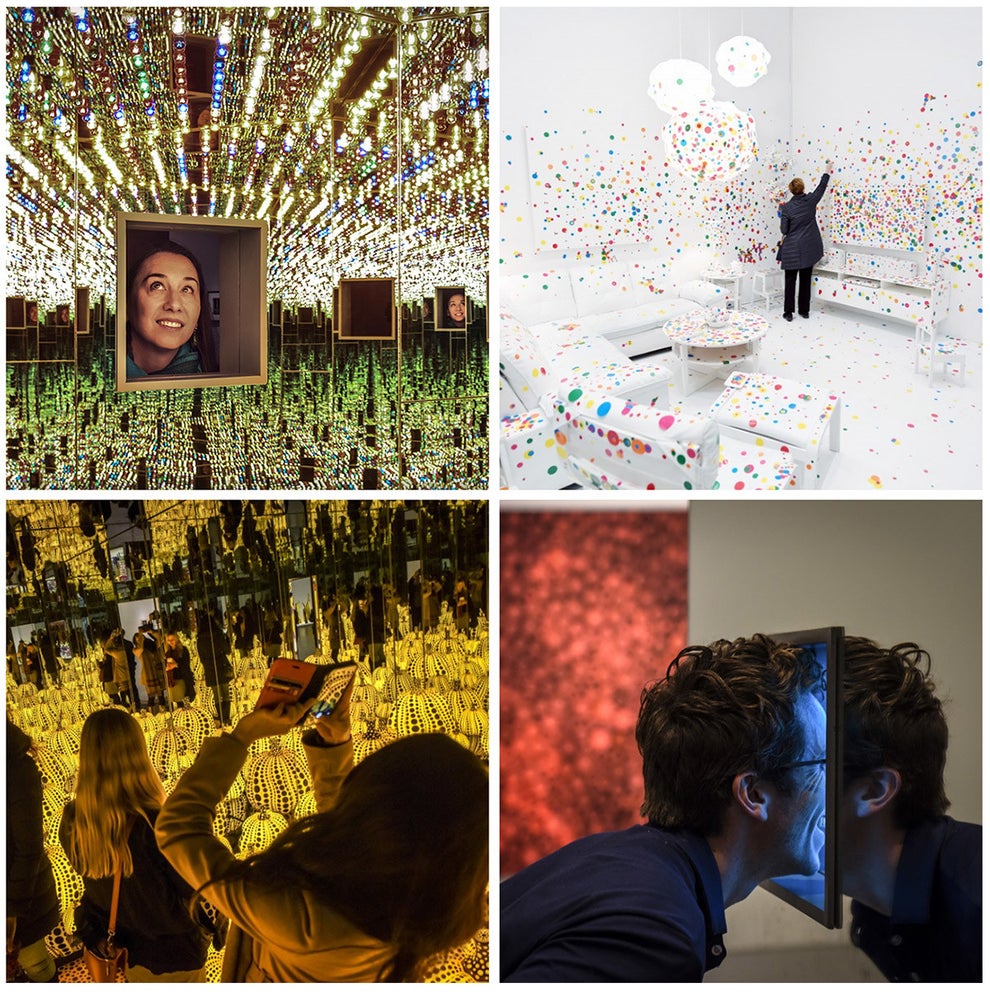 Bill O'Leary / The Washington Post / Getty Images
For those unable to make it to the Hirshhorn Museum in DC to see Yayoi Kusama's first ever exhibit to feature 6 of her infinity rooms, this article offers a sneak-peak into the incredible work on display by the Polka Dot Princess. Kusama suffered from hallucinations at a young age and began to record them as a self therapy. She has said that her art is a derivative of these visions. Her work is very photogenic, the colorful repetition of the physical and electronic polka dots in her installations are works of art unto themselves in an image. Perhaps New York Magazine put it best when they said Kusama created 'the ultimate Instagram exhibit'.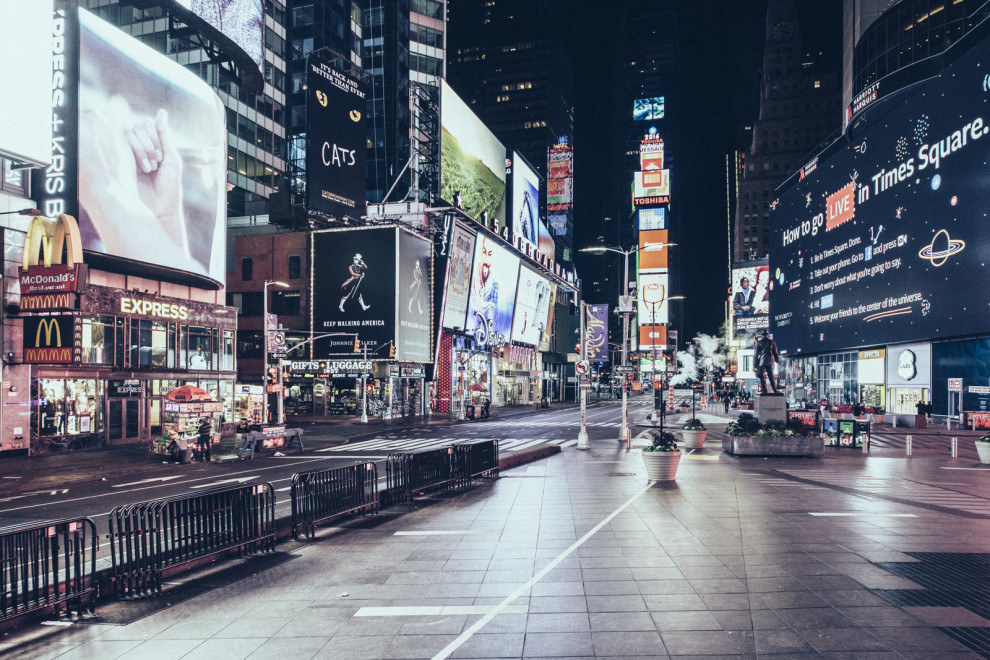 Genaro Bardy
In New York, a city bustling from an exhaustive and continuous parade of commotion, moments of silence and solitude are a rare luxury. Here, photographer Genaro Bardy accomplishes the nearly impossible by capturing its city streets at times of tranquil vacancy, revealing in plain sight what so many New Yorkers overlook as they go about their days.
—G.H.S.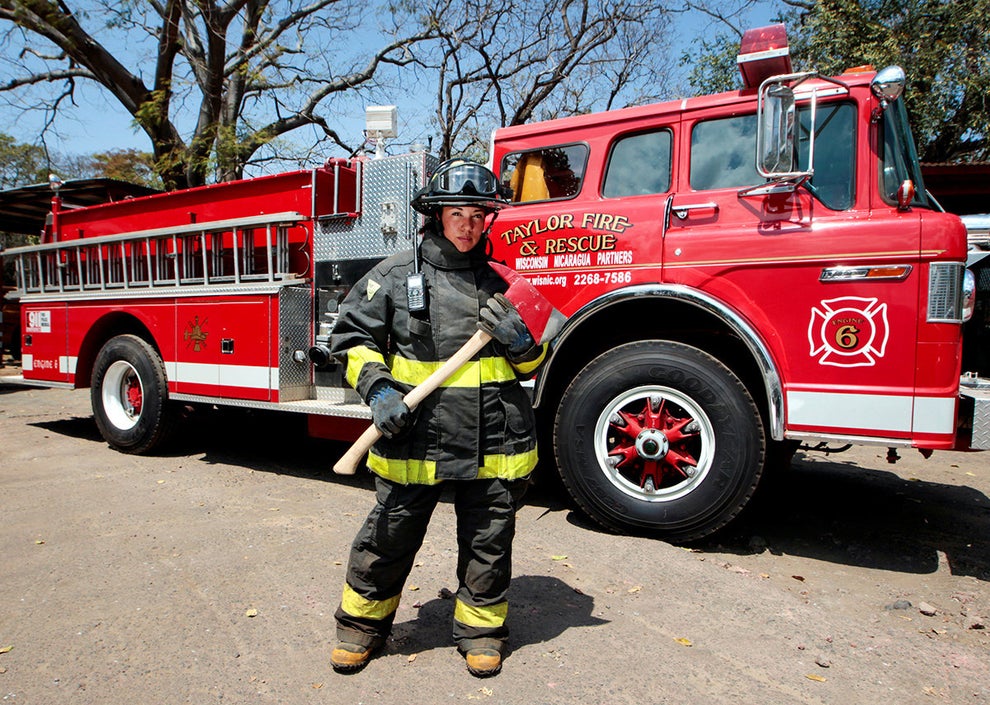 Reuters
In the leadup to International Women's Day, Reuters went in full force and tapped into its global network to photograph women in their workplace. The diversity in the collection is impressive — it turns out women are actually capable of getting a job done (shocking, I know). But there are also universal themes that are very apparent around the world — women are still underrepresented in the workplace and their skills are often misunderstood.
—A.M.
Comments
comments